Good news stories
Here's what our customers said….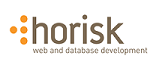 "Horisk Leslie Development is a software development consultancy specialising in developing websites, web applications and database solutions to enhance business processes and improve business efficiency. Our work includes bespoke e-commerce websites, online booking and management systems, helpdesk systems and membership databases.
The Supplier Development Programme helped us with our successful bid for a place on the Scottish Government Application Design and Development Framework.
We have always had some public sector clients, but our tender success was sporadic, and as this was the biggest tender we had attempted we turned to SDP for some expert help.  We usually have a good technical story to tell, but the advisers showed us a better way to we present this – providing evidence for every claim, including lots of examples, illustrating with diagrams and screenshots rather than just written text. They also stressed the importance of maximising our score in the ancillary sections like workforce matters and framework management – these are areas where it is easy to drop marks unnecessarily.
The final list of suppliers appointed to the framework includes some global companies and household names – but we were delighted to win one the first tenders to be awarded through the framework.  Our success shows that SDP can help smaller companies like us to compete on a larger stage."

Provista is an award -winning professional services organisation based in the central
belt of Scotland recently stated that: The service and training available from SDP
helped us to achieve our goal. By using the knowledge and experience gained from SDP,
we are more strategic on which tenders we bid on, resulting in an increase in the number
of tenders we win. We have won multiyear tenders with various councils including North Ayrshire, Moray, West Lothian, East Dunbartonshire, and most recently South Lanarkshire Council. We also had success within the health sector at NHS Lothian, NHS Glasgow, NHS Highlands. We would encourage other companies to bid for public sector work as we have seen a genuine desire to work with local businesses. A smaller more dynamic organisation can be seen as more appealing to public sector bodies than a larger more bureaucratic company.
Our main tip to any company would be to speak to SDP and do not be discouraged by any tenders that you are not successful on.

Dacoll established in Bathgate in 1969 within their steadily
growing IT Managed Services business they have recently
created an Information Security division, Dacoll Prime Secure,
to meet the ever-growing demands of protecting clients' data,
infrastructure and web presence.
For assistance in winning new Public Sector Contracts they have worked very successfully with the SDP team over a number of months and 'have found their expertise and support extremely helpful'.

Cleaners Solutions are CSCS trained cleaners who provide office, home, site and commercial cleaning services. They have been making use of SDP's training and support for 6 months and have accessed 5 courses in that time taking them through all of our level one course and some of our policy webinars. They stated that 'the main benefit of engaging with SDP is point by point education on buyers expectations and ways to meet expectations moving forward with a view to winning contracts'. With the knowledge they received from our training and a lot of hard work,
Cleaners Solutions have now successfully won their firs public contract for VHE plc which is going well. When asked what they would say about other businesses thinking about participating in SDP they said 'book now! SDP will only increase your chances of success and good luck!'.