3.3 Expanding Your Procurement Marketplace - WEBINAR
Thursday 9 December 2021, 1.00-2:30pm
Webinar
Log in to book for this event.

Don't have an account yet? Register now.
Description
This webinar will help experienced bidders to grow your business by exploring new public sector markets, including bidding for OJEU and international contracts
Key topics:
Seeking new opportunities in the Rest of UK, Europe and beyond
Changing sectors
Market development strategy
Facing challenges: logistical and cultural
Working with the private sector
Collaboration, Joint venture and consortium bidding
This event is suitable for you if:
You have a very good understanding of public sector procurement (completed Level 1 and 2 or have equivalent experience)
You have bid for a public sector contract on more than 1 occasion
You wish to identify sources of tenders outside Scotland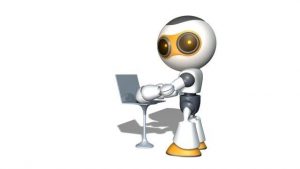 How to prepare for this event
You can attend the webinar from the comfort of your own desk – the joining instructions and link will be emailed to you the day before this event. To prepare, you can access SDP's top tips on how to join a webinar, or alternatively please email info@sdpscotland.co.uk if you have any further questions about the joining process.
Please feel free to join the webinar 10-15 minutes before the start time.
Don't just take our word for it! Here is what our suppliers had to say
"It found it useful to learn ways different ways of obtaining information on potential projects."
"I enjoyed the use of real life examples as they put the learning into perspective."
"This is very worthwhile training, delivered clearly and for all levels of understanding."
Log in to book for this event.
In this section
Events calendar
August 2021
Su
M
Tu
W
Th
F
Sa

1

2

3

4

5

6

7

8

9

10

11

12

13

14

15

16

17

18

19

20

21

22

23

24

25

26

27

28

29

30

31