hub South West Scotland: Dumfries Supplier Showcase
Venue:
Easterbrook Hall
The Crichton Estate
Bankend Road
Dumfries
DG1 4TA
View larger map
Friday 13 September 2019, 9.30am-1:30pm
Dumfries
•

External Event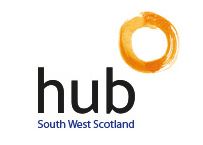 The hub South West Scotland 4th Annual Dumfries Supplier Showcase will take place at Easterbrook Hall on 13th September.
There is a substantial pipeline of business moving forward hub South West Scotland wants to ensure that as much of that business is delivered by contractors based within the hub South West territory. The Dumfries event specifically targets the local construction supply chain in Dumfries and Galloway, as well as hub's wider supply chains to provide information on upcoming opportunities, as well as an opportunity to meet Tier 1 and other contractors through a trade exhibition format, which also includes four short learning and information workshops.
The event opens at 9am with bacon rolls and finishes with a buffet lunch at 12.30. Businesses are welcome to either drop in for an hour or stay for the full event.
It's FREE to attend as a delegate. SDP Scotland will have an exhibition at this event.
For full information and to book, visit: https://www.hubsouthwestscotland.co.uk/event/event/268-hub-south-west-dumfries-meet-the-buyer-and-supplier-showcase
In this section
Events calendar
November 2019
Su
M
Tu
W
Th
F
Sa

1

2

3

4

5

6

7

8

9

10

11

12

13

14

15

16

17

18

19

20

21

22

23

24

25

26

27

28

29

30