Living Wage Scotland Awards 2019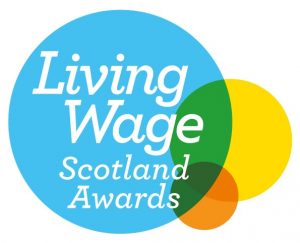 The Living Wage Scotland Awards 2019 are still open for applications! You have until Friday, 20 September 2019 to apply, so please don't miss out on your chance to be considered for an award.
The event is a fantastic opportunity to celebrate the network of Living Wage employers and their continued commitment to the Living Wage movement in Scotland.
There are now over 1500 accredited Living Wage employers in Scotland, which has ensured that 37,000 employees have received a pay increase to the Real Living Wage and £116 million in extra wages into workers' pockets – now that is something worth celebrating!
Last year saw a range of winners with nursery Woodland Outdoor Kindergarten winning Newcomer of the Year, Standard Life Aberdeen taking home the award for Outstanding Leadership Award, and Auchrannie Resort on Arran winning the Industry Trailblazer Award – plus many more!
And this year it could be you…! 
The award categories are:
Living Wage Scotland Employee Choice Award
Living Wage Scotland Industry Trailblazer Award
Living Wage Scotland Newcomer Award
Living Wage Scotland Voice of the Year Award
Living Wage Scotland Anchor Institution Award
Living Wage Scotland Outstanding Leadership Award
You can find full criteria for each award category and how to apply on the Living Wage Scotland website.
Applications are now open and will close on Friday, 20 September 2019.
Please be aware that applications for these awards are only open to accredited Living Wage employers. If you have any questions or require any further information, please contact Living Wage Scotland by email at accreditation@povertyalliance.org or by phone on 0141 353 0440.
Like this article? Why not share with your network?