Welcome to SDP Dumfries and Galloway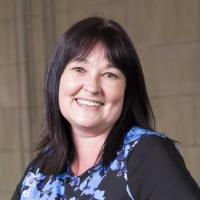 Here you will find a range of information on working with Dumfries and Galloway Council.
You can find out what events are coming up in the area, learn about the process for working with the Council and about how your business could benefit from the support that Dumfries and Galloway Council offers.
As well as being a member of the Supplier Development Programme, Dumfries and Galloway Council offer a wide range of business support:
Dumfries and Galloway Council Procurement team is conducting an external survey
The Procurement Team are conducting an External Survey to allow organisations to provide us with valuable feedback to enable Dumfries and Galloway Council to effectively review and improve our systems and processes around procurement, including tendering, contract management and payment.
Your opinions are important to us and completing the survey is your opportunity to let us know how engaged and informed you are on procurement and where we can improve, as well as how you feel about working with Dumfries and Galloway Council.
The survey should take roughly 15 minutes and the closing date of the survey will be the 15th of August 2018, please make sure your responses are submitted by this date.
External Survey Link: https://www.surveymonkey.co.uk/r/QVXP5F7
If you encounter any issues please get in touch.
The Civil Contingencies Act 2004 requires Local Authorities to make and maintain business continuity plans to ensure they can continue to perform their functions in the event of an emergency. These plans are accepted as a stated policy of the Council and are being developed.
In addition, the Civil Contingencies Act 2004 requires Local Authorities to provide advice on business continuity management to local businesses and voluntary organisations. Work is ongoing in developing links with both these groups.
Business Gateway was created specifically to offer free assistance and advice to people starting up or growing businesses in lowland Scotland.
The service is supported by Local Authorities, Scottish Enterprise and other partner organisations, Business Gateway operates online and via outlets across Scotland.
Business Gateway has two main objectives:
Support new businesses
Support the growth of established businesses
Business Gateway can offer you informed, impartial advice on everything from financial planning to researching potential markets. We also provide a programme of free seminars and events where you can develop essential skills to support you in the day to day running of your business, as well as meet other like minded people.
The Council offers a commercial waste collection, and bulky uplift disposal service. Commercial waste collection can be provided on a weekly, fortnightly, monthly or quarterly basis to meet your individual requirements.
All businesses have a statutory duty to ensure that they dispose of their waste correctly and use a registered or exempt waste carrier to collect it. Section 34 (Duty of Care) of the Environmental Protection Act 1990 defines the need to correctly document all transfers of waste from producer, carrier and disposer
For more information on other business support available click through to the Aberdeenshire Council website, or contact your local SDP advisor: Shelley Bell