Fife - News
Supplier Cash Flow Services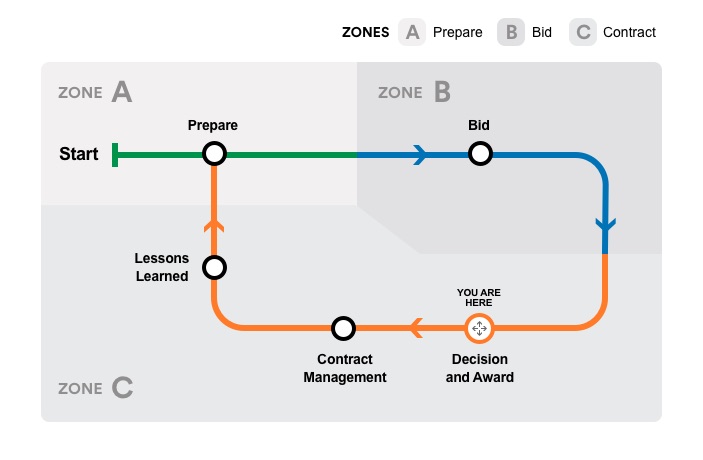 At Fife Council, we are delighted to partner with ELCOM e-Funding to offer cost-effective finance to our suppliers linked to the orders we issue to them. Taking into consideration our suppliers, business groups and our own procurement team suggestions, Fife Council expects that the Supplier Cash Flow Service will provide access to the much needed finance and allow easy access to affordable working capital to support the cash flow challenges that suppliers are facing.
 "As a council we have a responsibility to support a local economy in which businesses, irrespective of size, can thrive and grow. We hope that the new supplier cash flow service will help our suppliers do just that."
Les Robertson, Head of Revenues & Commercial Services
For more information please on how it works and the benefits click here.
---
Would you like to engage with Fife Council in drafting our Procurement Strategy?
Do you have involvement (or an interest) in public procurement?  Do you have views on the approach taken to spending public money with third party suppliers?  Do you have any ideas about how we can improve the value for money we get and make the money we spend work even harder?
If the answer to any of the above is yes, we want to hear from you!  We're about to renew the Council's Procurement Strategy and we're keen to listen to your views on what should go in it.  The Procurement Strategy details how we intend to ensure our procurement activity not only delivers value for money, but also contributes to the achievement of Fife Council's broader aims and objectives and helps us to meet the general duties of the Procurement Reform (Scotland) Act 2014.
Click here for the link.
---
Regional Supply Chain Event in Fife
Robertson Group is delivering projects in the Fife region and is hosting a Supply Chain Event to give local subcontractors and suppliers the opportunity to discuss some of our upcoming work with key individuals from the team.
Robertson Partnership Homes will be delivering several new build social housing developments in the region.
Specific work packages are to be confirmed but are likely to include: Steelwork, roofing, roof lights, curtain walling, louvres, brickwork, ceilings and partitions, joinery, windows & doors, roller shutters, flooring and soft landscaping.
The event will start with a brief presentation on Robertson Group and we will also share our approach to working with our supply chain with the opportunity for networking thereafter.
There will be representatives from our other business units in attendance also.
EVENT DETAILS
Thursday 13th July 2017
12pm – 2pm (registration: 11:45am – 12pm)
Raith Rovers Stadium, Starks Park, Kirkcaldy
Entrance is free – but please register for the event on Eventbrite to ensure entry
Refreshments will be provided.
---
Summary of changes to the public procurement rules in Scotland
From 18th April 2016 a number of changes to public procurement regulations in Scotland will come into effect. These changes aim to make public contracts more accessible for small and medium sized businesses, and so a number of clauses have been introduced to this end. Amongst other things, the key changes affecting SME's are:
The minimum time limits for procurement exercises have been reduced, meaning that contracts can be put in place more quickly.
The minimum level of annual turnover which a contracting authority can require a business to have in order to bid will now be limited to no more than two times the value of the contract, apart from in exceptional circumstances. This should have the effect of making it easier for smaller businesses to bid for public work.
There is a new ground for exclusion which deals with breaches of social, environmental and employment law obligations. When a contracting authority can demonstrate by any appropriate means that a business has breached one of these obligations, it may, at its discretion, choose to exclude that business from bidding for contracts.
The concept of a European Single Procurement Document (ESPD) is introduced. This will allow businesses to complete one document containing their basic selection and exclusion information and use this in competitions across Europe, building on the progress made in Scotland through the development of the standard pre-qualification questionnaire.
The Scottish Model of Procurement places an emphasis on value for money being a result of an appropriate balance between cost, quality and sustainability. In line with the consultation feedback, the Scottish Government has therefore decided to make it clear in law that contracts should never be awarded on the sole basis of lowest price or lowest cost.
Contracting authorities will still be able to reserve contracts to supported businesses. The public procurement directive has changed the definition of supported business for this purpose, however. Currently, a contracting authority can reserve contracts to supported businesses if at least 50 per cent of their work force is disabled. Under the new rules, a contracting authority will be able to reserve contracts to supported businesses or supported employment programmes whose main aim is the social and professional integration of disabled or disadvantaged persons, and where at least 30 per cent of the employees are disabled or disadvantaged persons.
A contracting authority must now consider dividing its requirements into smaller lots, which might encourage smaller businesses to bid. Where an authority decides not to do this, it must explain why it has not done so. Contracting authorities will be able to award more than one lot to the same tenderer, and may award contracts combining several or all lots when they have indicated in the contract notice that they might do this.
More information on these changes can be found on the Scottish Government Website.
---
Scottish Government and Business Gateway announced as key partners for Supplier Development Programme's "Meet The Buyer 2016"
Scotland's largest free procurement event makes a welcome return for 2016
Buyers and suppliers from across the Scottish public sector will meet in Edinburgh this summer for the 8th annual "Meet The Buyer" event hosted by the Supplier Development Programme.
Bringing together buyers from local Councils, NHS, universities and colleges, transport and more, the event offers businesses the rare opportunity to speak directly to purchasers and decision-makers from a range of industries. This year's event will be supported by key partners Business Gateway and the Scottish Government.
Gillian Cameron of the Supplier Development Programme said, "We are delighted that the Scottish Government and Business Gateway have joined us for the 8th year of our event. 2016 brings with it some of the biggest changes in public procurement that we have seen in Scotland, and it's an exciting time for SME's in particular to think about entering the marketplace. This event will give newcomers and seasoned bidders alike the tools and contacts to help them win more public sector contracts"
As well as a unique networking opportunity, Meet The Buyer 2016 will feature presentations and seminars from key buyers and industry experts, including information on the upcoming changes in procurement legislation. This is an invaluable way to make contacts and find out more about supplying goods and services in this £10billion marketplace.
Hugh Lightbody, Lead Officer at the Business Gateway National Unit, also added: "Business Gateway supports thousands of SMEs every year in all parts of Scotland by helping them grow and, as a result, add to the local and national economies.  Business opportunities from the public sector for Scotland's SMEs have now increased as a result of recent changes to public procurement so now is an ideal time to meet buyers from many sectors and to learn more about tendering for contracts.  We are delighted to be involved in this year's event and urge SMEs to attend."
The event will run from 10am- 4pm on Thursday 2nd June in BT Murrayfield Stadium, Edinburgh. For more information and to book visit www.sdpscotland.co.uk/events or contact 01698 453 734.
---
Are you registered with Quick Quotes?
Many public sector buying organisations use the Quick Quote facility within Public Contacts Scotland to obtain competitive quotes for low value/low risk procurement.
For example, Fife Council use the Quick Quote facility for tenders with values between £2,000 and £13,999 for services/£24,999 for works.
What is Quick Quote?
Quick Quote is an online quotation facility which allows Contracting Authorities to obtain competitive quotes electronically for low value requirements. Details of the Quick Quote are created on the portal and distributed to a select list of suppliers. Quick Quotes are only distributed to the selected suppliers and are not made public on the portal.
Details of the Quick Quote are created on Public Contracts Scotland (PCS) and distributed to a select list of suppliers.
Quick Quote is used to distribute to selected suppliers and are not made public on the portal.
The best way to get selected for a Quick Quote is by completing your Supplier Finder profile. Ensure that your company profile is as comprehensive as possible to potential buyers.
You must be registered as a supplier on PCS AND complete your Supplier Finder profile in order to be selected.
Find out more information on Supplier Finder Guide.
How do I get selected for a Quick Quote?
You should ensure you are registered against the relevant commodity categories through your Alert Profile andKeywords updated.
As a means of best practice your Keywords should be under continual review
If invited to quote you must complete the required details and submit your quotation using the secure tender Postbox.
For more information and to register for the Supplier Development Programme to open up new opportunities for business, log onto /fife or by emailing Dot Smith at Fife Council's Economic Development team on Dorothy.Smith@fife.gov.uk
---
The National Housing Prime Contract

On behalf of the Defence Infrastructure Organisation, Carillion Amey look after our Armed Forces by delivering essential infrastructure and housing services.

The National Housing Prime is a single UK-wide contract for housing maintenance, Estate Management and Occupancy Management services to approximately 49,000 UK military homes. Carillion Amey deliver a full range of housing services including managing Move In and Move Out appointments, allocations, the provision of furniture and maintenance and improvement work including the Leuchars Army Base in Fife
Carillion Amey's Supply Chain Strategy encourages local SME contractors to seek approved contractor status. If you would like further information please contact Stephen.Aldred@c-e.mod.uk
Please note approved contractor statuses subject to successfully Prequalification process
---
2015 Winner for best performing business (under 50 employees)
Sign Plus Ltd based at Dalgety Bay emerged as winners at last Thursdays Fife Business Awards Dinner.
Competing in the Best Performing Business for under 50 employees sector, the company was up against tough competition but was able to demonstrate a clearly defined strategy for developing and growing the business in terms of turnover, employment, innovative marketing and communications. Evidence of staff personal development and total involvement of the workforce in the growth of the business along with measurable systems in place to monitor performance, financial controls, marketing and sales growth were also important factors in the decision of the judging panel.
Commenting on the success a company spokesman emphasised that this was a fantastic accolade for all at Sign Plus – a great team effort – and comes on the back of a period of unprecedented growth for the company having secured a number of significant contracts over the last 6 months.
---
DIO announces contract winners of Scottish capital works framework

The Defence Infrastructure Organisation (DIO) has announced the appointment of five companies to its most recent capital works framework which will result in the design and build of £250M worth of MOD projects in Scotland.
The Next Generation Estate Contracts (NGEC) programme will result in the delivery of construction works each valued at up to £12M. The contracts awarded by the DIO went to:
Henry Brothers (Magherafelt) Ltd

Interserve Construction Ltd

Kier Graham Defence (a Joint Venture between Kier Construction Ltd and John Graham Construction Ltd)

Lend Lease Construction (EMEA) Ltd

Miller Construction (UK) Ltd
Estimated to be worth between £100M and £250M the framework will operate for an initial four year period, with the possibility of extending for a further three years.
Each of the five companies will be invited to enter 'mini-competitions' to tender for design& Build solutions when a project is identified as being suitable for delivery through the framework. It is likely that the first construction projects delivered through the Scottish Framework will include works at a variety of locations which will support the Army Basing and Future Reserves 2020 programmes.
Leo O' Shea, Director of Service Delivery for DIO, said: "DIO's priority is to build a better Defence estate by providing the right buildings in the right places to meet the requirements of military personnel. I am pleased that Scotland's future Defence construction requirements can now be met through this framework. The Capital Works Framework programme will ensure ongoing competitive tension, better value for money, and will speed up the procurement of projects."
John Jones, the NGEC Capital Works Frameworks project manager, added: "The award of this framework continues the work to provide a consistent procurement process across the Defence Estate that meets the requirements of the Government Construction Strategy and which will bring about efficiencies in terms of cost, design and project delivery."
The NGEC programme is the third DIO Framework contract to be awarded and follows the appointments to the National Framework and the East Midlands and Eastern England frameworks in 2013. The framework will operate alongside five other regional frameworks, all delivering projects of up to £12M. The National Framework will result in the delivery of construction projects that are more complex and have a value of up to£50M.
All the DIO frameworks are expected to comply with the aims of the Government Construction Strategy, introducing in the use of Building Information Modelling (BIM) and the nec3 form of contract, adopting prompt payment principles through the use project bank accounts and other initiatives, and incorporate effective performance management, continuous improvement and benchmarking arrangements.
---
Flying the flag for Fife!
Sign Plus Ltd based at Dalgety Bay has just been awarded two Ministry of Defence contracts with a combined value in excess of £5 million for the manufacture and supply of Marine Flags, Ensigns, Pennants, Signs and Labels.
These major contracts were won on price after a rigorous tendering process involving 13 competitor companies and will necessitate an increase in personnel numbers. The company has already begun further recruitment.
Commenting on the success a company spokesman said that this was a hugely significant win – the largest contract so far undertaken -and underpins the continuing growth of the company which has doubled its personnel numbers in recent years. It was also emphasised that this is not just great news for Dalgety Bay and Fife but, with the bulk of the contracted items being produced in partnership with key suppliers in the UK, it's also good news for UK manufacturing industry.
Sign Plus already hold the BAE contract to supply safety signage for the two QE Class aircraft carriers under construction at Rosyth dockyard and currently await the outcome of a number of other significant contracts with major clients – so the good news story is poised to continue.
---
More support for Fife businesses welcomed
FIFE's businesses have been urged to get involved in a programme which could help make it easier to bid for Scottish public sector contracts.
Depute council leader Councillor Lesley Laird, executive member for Business and Planning, has welcomed news of a £360,000 funding boost to the Supplier Development Programme (SDP) and encouraging Fife companies to get involved.
The SDP was established by a number of Scotland's local authorities to provide public sector procurement training for Small to Medium Enterprises and the Third Sector.
Participants receive specialist advice on the procurement process as well as free training on a range of topics.
Councillor Lesley Laird, said: "When out visiting businesses in Fife one topic that is always raised with me is what can the council do to better support the local business community?
"This programme is looking to do exactly that. We want to make sure that businesses in Fife have the opportunity to supply their products and services to the council, so I am sure that this programme will be of interest to many of our local businesses.
"I would encourage them to get registered and take advantage of the free training and advice on offer. Companies really benefit from understanding how the procurement process works. It adds value to their bids and allows suppliers to stand out from the competition. Registered Fife businesses can also come along to Meet the Buyer events where there are opportunities to talk directly to buyers from public and private sector organisations."
For more information on SDP go online to /fife or contact Dot Smith at Fife Council's Economic Development team on Dorothy.Smith@fife.gov.uk