0.1. Introduction To Working With The Public Sector
Working with the Public Sector – All You Need to Know
Thursday 5 August 2021, 10.00-11:30am
Webinar
Description
How well do you know the public sector? This introductory module is recommended for anyone new to bidding. It provides a comprehensive overview of the public sector marketplace in Scotland and beyond and introduces the concept of tendering and procurement.
Key topics:
Overview of the structure of the public sector in Scotland, Rest of UK and Europe
Why work with the public sector?
Introduce the concept of procurement and tender procedures
Finding opportunities
What you will be expected to provide
Introduce concept of consortium/partnership working
This event is suitable for you if:
You are new to bidding and working with the public sector
You want to refresh your knowledge of the public sector in Scotland
You want to learn how to work with the public sector.
No previous knowledge or experience is required to attend this workshop.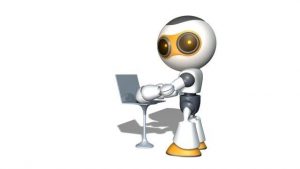 How to prepare for this event
You can attend the webinar from the comfort of your own desk – the joining instructions and link will be emailed to you the day before this event. To prepare, you can access SDP's top tips on how to join a webinar, or alternatively please email info@sdpscotland.co.uk if you have any further questions about the joining process.
Please feel free to join the webinar 10-15 minutes before the start time.
Don't just take our word for it! Here is what our suppliers have to say
"It became fairly obvious early on that if you want to do business with the Public Sector, then attending this course is imperative to avoid wasting a lot of time."
"Everything gave me a better understanding of how the Public Sector works. I gained some good tips to include when you are going to bid."
"I found it useful to hear what buyers are looking for, and the importance of the supplier profile."
"I found the course content very informative."
Log in to book for this event.
Your next workshop is –
1.1 Introduction to Tendering
In this section
Events calendar
August 2021
Su
M
Tu
W
Th
F
Sa

1

2

3

4

5

6

7

8

9

10

11

12

13

14

15

16

17

18

19

20

21

22

23

24

25

26

27

28

29

30

31