1.3 Getting Your Business Tender Ready - The Checklist
Wednesday 9 November 2022, 10:30am-12:00pm
SDP Event
Log in to book for this event.

Don't have an account yet? Register now.
To compete effectively for public sector work, you need to have certain information and processes in place before you can begin to bid.
This training will help you to understand what the public sector requires and how to work according to requirements. This will be done by giving you an easy to use checklist and descriptions of all the policies, processes and evidence you need to have ready before you bid on an opportunity.
One of SDP's expert trainers will also go through a list of best practices to help your business become efficient at tendering.
Overview of what you will learn:
What information and documentation you need to have in place to be able to tender for public sector work

A supporting checklist to create an action plan for your own business
At the end of the session, there will be an interactive Q&A session where you will have the opportunity to ask any burning questions you may have. As well as the chance to hear what other SME businesses in Scotland have to say.
This event is suitable for Level 1 (Beginner) workshop is a first step to tendering for new or inexperienced bidders. No previous knowledge or experience is required to attend this workshop.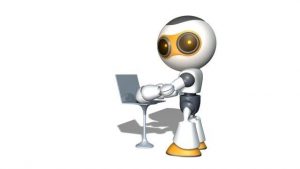 How to prepare for this event
You can attend the webinar from the comfort of your own desk – the joining instructions and Cisco WebEx link are contained within the confirmation email received at time of booking, and also within the reminder emails. To prepare, you can access SDP's top tips on how to join a webinar, or alternatively please email info@sdpscotland.co.uk if you have any further questions about the joining process.
Please feel free to join the webinar before the start time.
Log in to book for this event.

Don't have an account yet? Register now.
Events calendar
August 2022
Su
M
Tu
W
Th
F
Sa

1

2

3

4

5

6

7

8

9

10

11

12

13

14

15

16

17

18

19

20

21

22

23

24

25

26

27

28

29

30

31