1.1 Introduction to Tendering
Planning Your Bid – Timing and Resources
Thursday 19 August 2021, 11.00am-12:30pm
Webinar
Log in to book for this event.

Don't have an account yet? Register now.
Description
Introduction to Tendering takes you through the tender process from start to finish. From finding contracts, responding to opportunities, the selection stage, award criteria and debriefing, this comprehensive beginner-level course will tell you everything you need to start bidding for public contracts.
Key topics:
Using Public Contracts Scotland (PCS)
Participating in a Quick Quote
Contract thresholds values
Tender procedures and processes
Bid/no bid process
European Single Procurement Document (ESPD) [previously PQQ]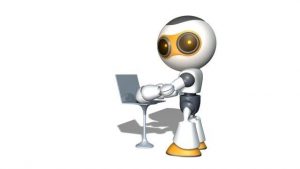 How to prepare for this event
You can attend the webinar from the comfort of your own desk – the joining instructions and link will be emailed to you the day before this event. To prepare, you can access SDP's top tips on how to join a webinar, or alternatively please email info@sdpscotland.co.uk if you have any further questions about the joining process.
Don't just take our word for it! Here is what our suppliers have to say
"I enjoyed the full course, particularly how the tendering process works, as I'm starting out and haven't done any bidding yet."
"I enjoyed the Q&A session, as everyone was from a different sector, it made it very interesting."
"I enjoyed the slides as they were concise and informative."
"Getting a general overview of tendering gave me a solid foundation to build up my knowledge, as I'm new to the tendering process."
Log in to book for this event.
Your next workshop is –
1.2 Using PCS and Other Portals
In this section
Events calendar
August 2021
Su
M
Tu
W
Th
F
Sa

1

2

3

4

5

6

7

8

9

10

11

12

13

14

15

16

17

18

19

20

21

22

23

24

25

26

27

28

29

30

31