1.2 Using PCS-T and Tender Procedures - South Lanarkshire Education Resources – Education Services to Procured Service Agreement (PSA) - WEBINAR
Thursday 27 February 2020, 10.30am-12:00pm
Webinar
A PSA is a longer term, multi-Lotted, open framework which will be operated under the Light Touch Regime. Under Light Touch Regime regulations, only Services will be procured under this PSA.
This workshop will help you ensure you are comfortable using the Public Contracts Scotland Tender site, PCS-T, to apply for award to the PSA and then to apply for future mini-competitions issued under the PSA.
Key topics:
PCS-T
Procedures and timescales
What is a PSA?
Reasons for exclusion and ability to re-apply
Selection Criteria
Call Off Procedures
Contract Terms and Conditions
Supplier Profile and creating an ESPD profile
This event is suitable for you if:
You have never used the Public Contracts Scotland Tender (PCS-T) website
You would like to understand more about this Procured Service Agreement
You have used PCS-T and want to make sure you are making the most of the site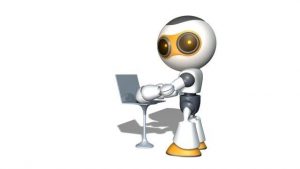 You can attend the webinar from the comfort of your own desk – the joining instructions and link will be emailed to you the day before this event.

The target audience includes Educational Services suppliers; covering services for literacy attainment, numeracy attainment, activity based learning, health and wellbeing (including counselling, mentoring, support and advice), e-learning, family engagement, cultural education, adult learning, staff CPD and training, professional learning, specialist interventions, education consultancy, virtual education, outdoor learning and residential excursion providers. The training is a "services only" framework as it's being developed under the Light Touch Regime.
This free training is available to Scottish-based SMEs, supported businesses and charities.
In this section
Events calendar
April 2020
Su
M
Tu
W
Th
F
Sa

1

2

3

4

5

6

7

8

9

10

11

12

13

14

15

16

17

18

19

20

21

22

23

24

25

26

27

28

29

30