2.2 How to Write Outstanding Tenders - The Invitation to Tender (ITT) Stage
Tuesday 11 January 2022, 1:00-2:30pm
SDP Event
Understanding what a buyer is looking for and creating a response to show how you are the best candidate for the job can be tricky.
At this training, you will learn what skills are needed for your business to write a good tender response and stand out from your competitors. One of SDP's expert trainers will also explain how to analyse the tender documents and how to find hidden clues in the tender documents to help you develop a well-round response.
Overview of what you will learn:
What work can be done pre-tender to make the process of creating a bid less stressful?
How can use Public Contracts Scotland (PCS) and Public Contracts Scotland-Tender (PCS-T) to submit tenders?
What work needs to go into preparing for the ITT before the tender documents are released.
Which skills do you need to have in your bid team to write winning bids?
What good looks like in a bid response
At the end of the session, there will be an interactive Q&A session where you will have the opportunity to ask any burning questions you may have. As well as have the chance to hear what other SME businesses in Scotland have to say.
This event is suitable for Level 2 (Intermediate), for people who know about bidding but need to develop specific knowledge and skills.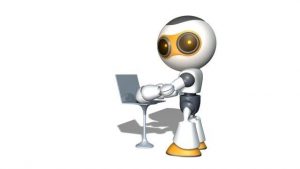 How to prepare for this event
You can attend the webinar from the comfort of your own desk – the joining instructions and Cisco WebEx link are contained within the confirmation email received at time of booking, and also within the reminder emails. To prepare, you can access SDP's top tips on how to join a webinar, or alternatively please email info@sdpscotland.co.uk if you have any further questions about the joining process.
Please feel free to join the webinar before the start time.
Don't just take our word for it! Here is what previous suppliers had to say
"I found this event very useful – It gives a good understanding of the process of figuring out what content you should include in your bids." – Micro business from Glasgow City.
"These sessions are really good, especially for those of us who are inexperienced." – Micro business from Aberdeenshire.
"I found the idea of making your tender stand out, including images etc, very useful." – SME from Fife
Events calendar
August 2022
Su
M
Tu
W
Th
F
Sa

1

2

3

4

5

6

7

8

9

10

11

12

13

14

15

16

17

18

19

20

21

22

23

24

25

26

27

28

29

30

31