2.4 Improving Your Bid Score - Increase Your Tender Win Rate
Thursday 28 January 2021, 2:00-3:30pm
Webinar
Getting the highest possible score in your bid is essential to winning a contract, but it can be difficult to know exactly what the buyer is looking for.
Every supplier putting in a bid will tell the buyer they can do what it wants them to do. To improve your bid score and win bids, you need to go beyond the basic requirements and explain how your business can add value to the contract. At this training, SDP's expert trainer will give you top tips on how you can sell the benefits of your business and why these benefits should matter to the buyer.
What happens if you haven't scored as high as you thought you were going to? This session also covers the importance of asking for feedback on all your bids, how to ask for feedback, and what to do if the buyer isn't forthcoming with feedback.
Overview of what you will learn:
How to understand and find 'Hot Button' issues.
How to sell benefits, not features.
How to use the evaluation and award criteria to elevate your bid.
How to manage your bid effectively
How to learn from your previous bids.
At the end of the session, there will be an interactive Q&A session where you will have the opportunity to ask any burning questions you may have. As well as have the chance to hear what other SME businesses in Scotland have to say.
This event is suitable for Level 2 (Intermediate), for people who know about bidding but need to develop specific knowledge and skills.

You have a very good understanding of public sector procurement (completed Level 1 and 2 or have equivalent experience)
You have bid for a public sector contract on more than 1 occasion
You want to understand the course of redress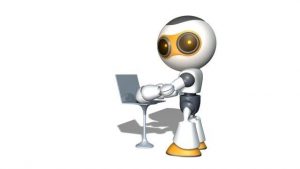 How to prepare for this event
You can attend the webinar from the comfort of your own desk – the joining instructions and Cisco WebEx link are contained within the confirmation email received at time of booking, and also within the reminder emails. To prepare, you can access SDP's top tips on how to join a webinar, or alternatively please email info@sdpscotland.co.uk if you have any further questions about the joining process.
Please feel free to join the webinar before the start time.
Don't just take our word for it! Here is what our suppliers had to say
"This was a very good course, presented well be a person with experience on writing and responding to tenders offering lots of practical and easy to adopt advice." – Micro business from Renfrewshire.
"The best part of the presentation was the examples given by the trainer. To hear examples of other people/companies mistakes and the ways on how they fixed them was very useful." – Micro business from Inverclyde.
"The section on "So What" explaining the impact/added value of your statements was the most useful part of the event." – Charity or supported business from Glasgow City.
Log in to book for this event.
Your next workshop is -
2.5 Responding to Tender Policy Requirement - Power of Procurement
Events calendar
August 2022
Su
M
Tu
W
Th
F
Sa

1

2

3

4

5

6

7

8

9

10

11

12

13

14

15

16

17

18

19

20

21

22

23

24

25

26

27

28

29

30

31