2.5 Responding to Tender Policy Requirements - Power of Procurement
Wednesday 13 April 2022, 10.30am-12:00pm
Webinar
Log in to book for this event.

Don't have an account yet? Register now.
Description of course:
What are the wider strategy objectives?
Wider strategy on Sustainability
Wider strategy on Community Benefits
Wider strategy on Fair Working Practices
How do I record and evidence these in my bid?
Create your own action plan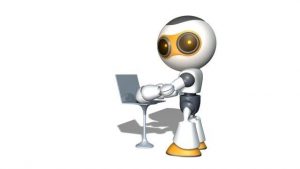 This event is suitable for Level 2 (Intermediate), for people who know about bidding but need to develop specific knowledge and skills.
How to prepare for this event
You can attend the webinar from the comfort of your own desk – the joining instructions and Cisco WebEx link are contained within the confirmation email received at time of booking, and also within the reminder emails. To prepare, you can access SDP's top tips on how to join a webinar, or alternatively please email info@sdpscotland.co.uk if you have any further questions about the joining process.
Please feel free to join the webinar before the start time.
Don't just take our word for it! Here is what our suppliers had to say
"I enjoyed hearing the different examples of community benefits that could apply to my business, as some I would never of thought of."
"I found it useful having the opportunity to ask questions to an expert in real time."
"It was useful to get an understanding of what community benefits are."
"It was useful to hear the theory put into practical terms and relating it to various examples."
Log in to book for this event.
Your next workshop is -
Understanding Your Role in Contract Management - Critical Success Factors
Events calendar
October 2021
Su
M
Tu
W
Th
F
Sa

1

2

3

4

5

6

7

8

9

10

11

12

13

14

15

16

17

18

19

20

21

22

23

24

25

26

27

28

29

30

31