3.1. Seeking Feedback and Improving Your Bid
Improving Your Bid Score - Increase Your Tender Win Rate
Wednesday 11 August 2021, 11.00am-12:30pm
Webinar
Log in to book for this event.

Don't have an account yet? Register now.
Description
This workshop for experienced suppliers will explain your rights as a bidder and how you can learn from successful and unsuccessful bids.
Key topics:
Asking questions of the buyer
Standstill notice
Debrief
FOI requests
Commercial confidentiality/trade secrets protection
Raising a challenge
This event is suitable for you if:
You have a very good understanding of public sector procurement (completed Level 1 and 2 or have equivalent experience)
You have bid for a public sector contract on more than 1 occasion
You want to understand the course of redress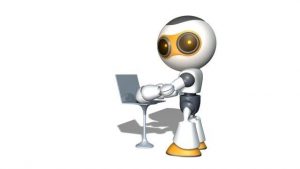 How to prepare for this event
You can attend the webinar from the comfort of your own desk – the joining instructions and link will be emailed to you the day before this event. To prepare, you can access SDP's top tips on how to join a webinar, or alternatively please email info@sdpscotland.co.ukif you have any further questions about the joining process.
Please feel free to join the webinar 10-15 minutes before the start time.
Don't just take our word for it! Here is what our suppliers had to say
"I found the whole course beneficial as there was a lot of information I wasn't previously aware of."
"I found it useful to get an understanding of how to ask for feedback."
"I was useful to hear from someone who was previously a buyer for the Public Sector."
Log in to book for this event.
Your next workshop is–
3.2. The Supplier's Role in Contract Relationship Management
In this section
Events calendar
August 2021
Su
M
Tu
W
Th
F
Sa

1

2

3

4

5

6

7

8

9

10

11

12

13

14

15

16

17

18

19

20

21

22

23

24

25

26

27

28

29

30

31