3.2 The Supplier's Role in Contract Relationship Management
Understanding Your Role in Contract Management – Critical Success Factors
Wednesday 25 August 2021, 1.00-2:30pm
SDP Event
Log in to book for this event.

Don't have an account yet? Register now.
Description
Winning a tender is just the beginning. This workshop explains how to successfully deliver on your contract, what to do when things go wrong, and how you give yourself the best chance of winning again when it is re-tendered.
Key topics:
Maintaining an effective buyer-supplier relationship
Building a foundation for success
Measuring quality
Risk assessment
Business continuity and contingency planning
Handling problems
Managing your supply chain
Changes to existing contracts
This event is suitable for you if:
You have a very good understanding of public sector procurement (completed Level 1 and 2 or have equivalent experience)
You have bid for a public sector contract on more than 1 occasion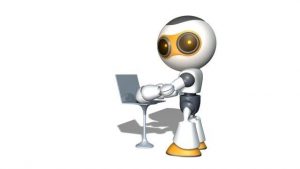 How to prepare for this event
You can attend the webinar from the comfort of your own desk – the joining instructions and link will be emailed to you the day before this event. To prepare, you can access SDP's top tips on how to join a webinar, or alternatively please email info@sdpscotland.co.ukif you have any further questions about the joining process.
Please feel free to join the webinar 10-15 minutes before the start time.
Don't just take our word for it! Here is what our suppliers had to say
"I found it useful getting tips on how to maintain your relationship with the buyer."
"It was useful to get an understanding of what types of added value you could add to your contract."
Log in to book for this event.
Your next workshop is –
3.3 Expanding Your Procurement Marketplace
In this section
Events calendar
August 2021
Su
M
Tu
W
Th
F
Sa

1

2

3

4

5

6

7

8

9

10

11

12

13

14

15

16

17

18

19

20

21

22

23

24

25

26

27

28

29

30

31