Expired
January 16, 2019




10:00 am - 4:30 pm
A UNIQUE event providing information on all aspects of procurement with live workshops and demonstration sessions including an opportunity to meet East Dunbartonshire Council's buyers.
The event will be led by the East Dunbartonshire Council Procurement Team, Supplier Development Programme and Business Gateway to support all businesses interested in learning more about becoming a supplier for Public Sector Contracts.
Registration is from 9.30 and the event will run from 10.00am till 4.30pm giving an opportunity to meet the buyers from EDC council services as well as provide support and information for your business to engage in the tender process.
Workshops include:
10.00am Evaluation Criteria
Understanding the criteria and how this affects your score. Join us for an overview explaining Council expectations and how to maximise your score. To finish there will be an opportunity to discuss any issues which your business may have encountered with this process.
11.30am Helping Businesses to Bid Better – Supplier Development Programme
Find out about free tender training on offer and top tips on using Public Contracts Scotland
2.00pm Focus on Community Benefit as part of the Tendering Process
Contract Supplier Management Overview
3.00pm Bed & Breakfast Requirements in EDC
Are you interested in becoming a provider for this service? Join us for an informative session to support you through the process.
Get in touch: Email admin@dunbartonshirechamber.co.uk or call 0141 280 0272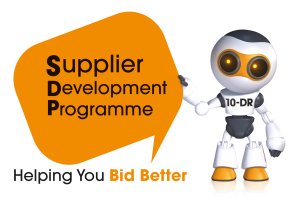 Larger businesses and those based outside of Scotland are welcome to attend this event. If you are not a Scottish based SME or third sector organisation please register using the link below.
Non Scottish SME Register Here