Fife Real Living Wage Event: Updates on Employment Law, and Contracting/Tendering
Venue:
Saltire Centre
Caledonia House
Pentland Park
Glenrothes
KY6 2AL
View larger map
Thursday 7 November 2019, 9.30-11:30am
Glenrothes
•

External Event

Fife Voluntary Action is delighted to be partnering with Fife Council, Living Wage Scotland and the Glenrothes Living Wage Town Steering Group to host a unique event during the 10th Fife Business Week for employers in Fife. It offers a timely opportunity for employers to share learning in anticipation of the new Living Wage rate announcement in Living Wage Week (11-17 November).

The breakfast session will include a light breakfast, an update on employment law, a talk about contracting and procurement opportunities with the public sector and an update from Living Wage Scotland. Afterwards, there will be an opportunity to stay back for networking, talk to the speakers and make new contacts. The Supplier Development Programme will make a presentation at this event, as part of Fife Business Week.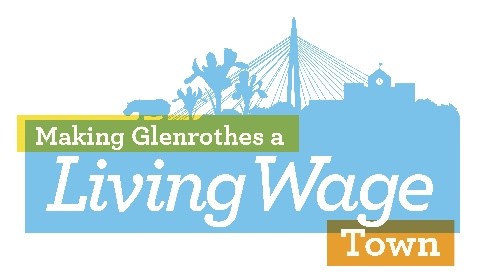 To find out more about the Real Living Wage in Glenrothes, the first Living Wage Town in the UK, please visit: https://our.fife.scot/fairerfife/livingwage/. More information, including how to register for this event, can be found at: https://www.fva.org/news.asp?id=11992.
Phone:
01592 760720
E-mail:info@fva.org
In this section
Events calendar
January 2020
Su
M
Tu
W
Th
F
Sa

1

2

3

4

5

6

7

8

9

10

11

12

13

14

15

16

17

18

19

20

21

22

23

24

25

26

27

28

29

30

31