Glasgow City Region Cenefits Training for Suppliers - WEBINAR
Tuesday 10 December 2019, 1.30-2:15pm
Webinar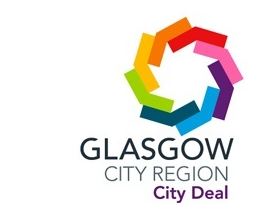 Glasgow City Region (GCR) is adopting a two year pilot of the Cenefits online application – to simplify and enhance the monitoring, reporting and management of the delivery of community benefits under all of its GCR City Deal contracts.
The system will be used across the eight council areas – internally by staff responsible for reporting and monitoring of community benefits – and externally by suppliers of City Deal contracts / community benefits.
It will provide an effective tool for GCR to support improvements in the management of benefit realisation; to monitor and provide combined reports on benefits secured and realised; to track and share benefits across eight member authorities; to increase/improve the realisation of benefits; and enable all to work towards commons goals using a shared, regional approach.
The planned Webinars will provide training sessions for two distinct groups:
Relevant staff working within the 8 Glasgow City Region Councils
Suppliers of City Deal contracts to the 8 Glasgow City Region Councils
You can attend the webinar from the comfort of your own desk – the joining instructions and link will be emailed to you the day before this event. To prepare, you can access SDP's top tips on how to join a webinar, or alternatively please email info@sdpscotland.co.uk if you have any further questions about the joining process.
Events calendar
September 2020
Su
M
Tu
W
Th
F
Sa

1

2

3

4

5

6

7

8

9

10

11

12

13

14

15

16

17

18

19

20

21

22

23

24

25

26

27

28

29

30