Talking Tenders with East Renfrewshire Council
Tuesday 14 December 2021, 2.00-4:00pm
Partner Event
East Renfrewshire Council Employability Services is putting in place a new Training and Employability Framework, encompassing Employability Services to be made available to East Renfrewshire residents.
The anticipated date for the appointment of providers to the Framework is January 2022, this Framework will be in place for a period of [four] years.
It is the council's aim is to raise awareness and inform local businesses and the opportunity this offers to grow their business and also to support them to understand the tender process to bid for the Framework. This opportunity is aimed at providers of Training, Employability and Support Services from a wide range of sectors and disciplines are sought.
East Renfrewshire Council works with the Supplier Development Programme to support SMEs and remove barriers.
Agenda for this event
2pm - Introduction from SDP
2:35pm - Welcome from East Renfrewshire Council
Introduction to East Renfrewshire Council
Overview of Employability support services Framework contract
Information on notice uploaded to PCS
Importance of registering on PCS / how to ?
3:15pm - Q&A
4pm - Next steps / Session Closes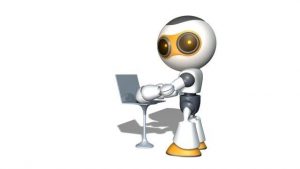 How to prepare for this event
You can attend the webinar from the comfort of your own desk – the joining instructions and Cisco WebEx link are contained within the confirmation email received at time of booking, and also within the reminder emails. To prepare, you can access SDP's top tips on how to join a webinar, or alternatively please email info@sdpscotland.co.uk if you have any further questions about the joining process.

Please feel free to join the webinar before the start time.
Events calendar
February 2022
Su
M
Tu
W
Th
F
Sa

1

2

3

4

5

6

7

8

9

10

11

12

13

14

15

16

17

18

19

20

21

22

23

24

25

26

27

28