Talking Tenders with Forestry and Land Scotland (FLS)
Deer and Wildlife Management Services
Thursday 16 December 2021, 1.00-2:30pm
Partner Event
Log in to book for this event.

Don't have an account yet? Register now.
Forestry and Land Scotland (FLS) will shortly be releasing a tender for Deer & Wildlife management. This tender has been designed in response to feedback received from a Prior Information Notice dated March 2021, wider stakeholder engagement and FLS business need. It represents a major shift towards longer term strategic contractual arrangements to support and contribute to our biodiversity, climate emergency mitigation, social, cultural and silvicultural objectives
Below are some key tender details to help you prepare for release of the tender. Please note: FLS require deer and wildlife management services with effective managerial oversight to ensure delivery and full compliance with all specification requirements by any direct employees and/or sub-contractors.
There will be ten lots available, you can bid for up to 2 lots.
Managerial oversight of contract performance is regarded as a critical task which must be performed directly by the tenderer and not sub-contracted.
Bidding restrictions apply. These restrictions are detailed in the Prior Information Notice dated October 2021 and Invitation To Tender.
Pricing will be based on three variables: season, terrain and species.
The contract term is 5 years.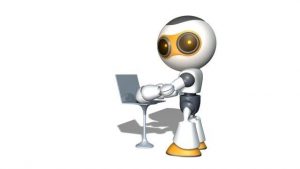 How to prepare for this event
You can attend the webinar from the comfort of your own desk – the joining instructions and Cisco WebEx link are contained within the confirmation email received at time of booking, and also within the reminder emails. To prepare, you can access SDP's top tips on how to join a webinar, or alternatively please email info@sdpscotland.co.uk if you have any further questions about the joining process.
Please feel free to join the webinar before the start time.
Events calendar
December 2021
Su
M
Tu
W
Th
F
Sa

1

2

3

4

5

6

7

8

9

10

11

12

13

14

15

16

17

18

19

20

21

22

23

24

25

26

27

28

29

30

31