Talking Tenders with SPA (Scottish Procurement Alliance)
Scottish Islands: Housing Construction Framework - H2
Wednesday 18 August 2021, 10:00-11:30am
Partner Event
During this webinar we will hear from experts within SPA - Scottish Procurement Alliance, as they discuss the H2 Framework and the details of the 22 Lots. Potential suppliers will have the opportunity to ask questions of the buyer, to help you fully understand what is required to bid for your place on this Framework. You will also be able to watch the experts find the tender notice in PCS, and access the tender documents - live online, to ensure that you know what the next step is for your business and that you are familiar with the user journey when submitting your bid.
The framework will include the development of new build housing projects, including but not limited to:
Traditional housing – Houses, bungalows, flats, apartments
Care homes, extra care and supporting living accommodation
Student accommodation
Conversion of commercial buildings for residential use
Rooftop developments
Medium to high rise housing
Key worker accommodation
Net Zero Carbon and low energy buildings
Mixed use sites, housing plus community or commercial buildings etc
Development agreements and land purchases
Associated groundworks, civil engineering and infrastructure works
Site demolition and clearance
Certain workstreams/Lots are included the provision of groundworks and infrastructure works when associated to the main project scope, but they will also be included as standalone workstreams.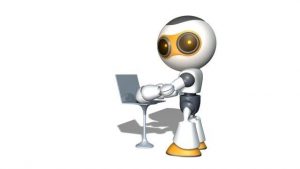 How to prepare for this event
You can attend the webinar from the comfort of your own desk – the joining instructions and link will be emailed to you again before the event. To prepare, you can access SDP's top tips on how to join a webinar, or alternatively please email info@sdpscotland.co.uk if you have any further questions about the joining process.
Please feel free to join the webinar 5 minutes before the start time.
In this section
Events calendar
May 2022
Su
M
Tu
W
Th
F
Sa

1

2

3

4

5

6

7

8

9

10

11

12

13

14

15

16

17

18

19

20

21

22

23

24

25

26

27

28

29

30

31