2.3 Improving Your Bid Score - WEBINAR
Wednesday 14 July 2021, 10.00-11:30am
Webinar
Description
Getting the highest possible score in your bid is essential to winning a contract, but it can be difficult to know what exactly the buyer is looking for. This webinar will provide an insight into buyers' needs and expectations and ensure you're winning points
Key topics:
Understanding the client
Finding information (including Freedom of Information requests)
Asking questions
Bid writing skills
Pricing your bid
Award Criteria and Weightings
Quality vs.Cost
Get top tips on writing a winning bid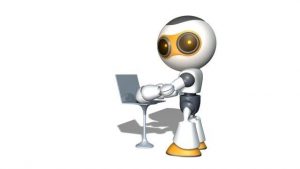 How to prepare for this event
You can attend the webinar from the comfort of your own desk – the joining instructions and link will be emailed to you the day before this event. To prepare, you can access SDP's top tips on how to join a webinar, or alternatively please email info@sdpscotland.co.uk if you have any further questions about the joining process.
Please feel free to join the webinar 10-15 minutes before the start time.
Don't just take our word for it! Here is what our suppliers had to say
"I enjoyed hearing from people with procurement experience, as it gave us a good indication of what answers are acceptable in the tender process."
"Just talking through what is required at each stage of the process, made me more confident for my next bid."
"Overall the content was excellent. This webinar was a very useful refresher for me, there was lots of new pointers and hints."
"I enjoyed hearing how other companies are getting on and what kind of feedback they are getting."
Log in to book for this event.
Your next workshop is –
2.4 Understanding Community Benefits and Sustainability
In this section
Events calendar
August 2021
Su
M
Tu
W
Th
F
Sa

1

2

3

4

5

6

7

8

9

10

11

12

13

14

15

16

17

18

19

20

21

22

23

24

25

26

27

28

29

30

31