Business Support and Assistance from SDP Partner Councils.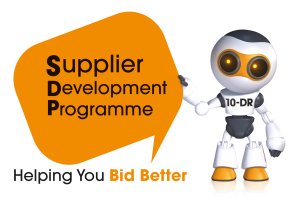 SME Suppliers
Local Authorities and Member organisations can provide support to SMEs – relevant to procurement issues, business development and growth.
The support available is dependent on which local authority area in which your business is based.
Contact your local SDP representative to find out more by clicking firstly on the menus above or these links to the Councils, Public Bodies or Private Sector lists, then click within the relevant body to access the SDP representative's name, telephone number and email address.
Membership Opportunities
SDP Scotland offers a myriad of membership opportunities.  Affiliate Membership of SDP is open to organisations from the wider public sector.  Association Membership of SDP is open to trade bodies and other types of organisations such as federations and associations.
Corporate Membership of SDP is open to organisations that, whilst not from the wider public sector organisations, are actively involved in the supply chain and are keen to demonstrate their commitment to sustainability and community benefit clauses.
SDP Corporate Membership provides:
early market awareness and promotion of potential tender/supply chain opportunities;
support at the organisation's tender-related supplier engagement events;
additional participation in the organisation's tender and supply chain opportunities; and
assistance to organisations to promote the availability of the Supplier Development Programme's free procurement training to the organisation's supply base.
If you fit this criteria and are interested in SDP membership, please email info@sdpscotland.co.uk.