Introduction to Tendering
Information on The Suppliers Charter and The Supplier Journey from Scottish Government.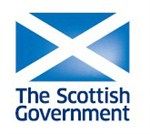 The Suppliers Charter is a joint statement between Scottish public sector procurement and businesses to facilitate access to public sector procurement opportunities.
Both public sector procurement and business accept that effective procurement practices are an important factor in ensuring a varied and competitive marketplace and creating opportunities for SMEs as well as ensuring best value/value for money for the public sector. It is recognised there is a need, where practical, to simplify and standardise processes and to ensure consistency in order to provide a fair and open approach to tendering.
---
The new Supplier Journey is now live! You can find it at supplierjourney.scot
The Supplier Journey explains the process of awarding a public sector contract in straightforward terms. It sets out what buyers expect you to do at each stage in that process and gives practical information on how you can find out about business opportunities, how to bid for business, and what to expect when delivering the contract. There is also information on what support is available to help you and what you can do if you are unsuccessful.
---
Public Procurement: Changes to the Public Procurement Rules in Scotland. The changes arise from three new EU Procurement Directives and the Procurement Reform (Scotland) Act 2014, including Statutory Guidance and will result in new Procurement Regulations.
Together, the Act and the new Directives will complement the Scottish Model of Procurement through simplifying, standardising and streamlining procedures for both businesses and public bodies. It will place sustainable and socially responsible purchasing at the heart of the process.
For more information click here
---
Doing business with government: guide for SMEs
The government has changed the way it buy goods and services, to help more SMEs to bid for our contracts.  Public Sector want to buy from small and medium sized enterprises (SMEs), as they provide the best value for money.
---
Good preparation can help well-seasoned and fresh business-makers alike, although with experience, the tender process does becomes easier.